Writing your ITIL v3 Foundation Exam and looking for an information-packed session focused on how to successfully pass the exam?  
Join Graham Furnis, Senior ITIL Training Instructor at Thought Rock, as he leads a live 2 hour exam prep session where students can interact and ask questions along the way.
The ITIL Foundations Exam is a high level test of ITIL terminology and concepts across the Foundation course.
Three Critical Success Factors for passing the exam include:
1) Course knowledge
2) Understanding how to read and answer an ITIL question
3) Practice in answering ITIL based questions
This session provides an overview of the techniques required to understand and answer ITIL Foundation exam questions, and provides practice using this technique through sample questions arranged across the ITIL Foundation Exam syllabus.
All attendees receive a copy of the ITIL v3 Foundation Study Notes.
The Thought Rock Live ITIL Exam Prep session prepares and enables technology professionals to easily pass the exam.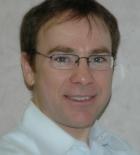 About The Instructor - Graham Furnis, Senior ITIL Instructor and Consultant
Graham has over 20 years experience in Business Management and Information Technology that covers many skill sets and industries. Graham leverages this experience and finds synergy within his current practice of IT Service Management; within which he has earned multiple certifications including ITIL® Expert ™, ITIL® Service Manager™, and all ITIL® Service Lifecycles.
Graham embodies a wealth of experiences and perspectives gained on the front lines, This includes: ITSM Process Management and Design; Project and Programme Management; Business and Systems Analysis; Application Programming; Database Development; and Operations Management.
These experiences come together in a unique skill set that sets Graham apart. His innovative and business-focused approach delivers service excellence in all projects that range from initial ITSM adoption phases through ongoing service improvement. Graham is a regular contributor to ThoughtRock and a regular industry speaker.